Next Day Signs has been in business for twenty-five years with three independent owners over that time. Cheryl Raudabaugh has owned the business since January 2007.
Cheryl Raudabaugh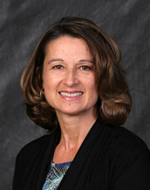 Cheryl has over 25 years of business experience in a variety of disciplines including chemical industry, software development, and bank processing as well as the sign industry. She worked in business development, financial and operations management for many years, now focusing on helping customers to better market their businesses through signage products. Cheryl has degrees in business management and accounting from Franklin University. Contact Cheryl by clicking here (contact Cheryl).
Chris Raudabaugh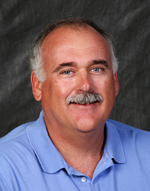 Chris supports Next Day Signs and our online presence with leadership in systems development and web marketing activities. Chris has over 20 years of design experience and web-based development/support with clients in his other business, Evidia Ltd. Chris can be reached by clicking (contact Chris) or also through his business solutions site www.evidia.com.
Partners
Evidia Ltd – Providing affordable web and IT services.
Gemini – Gemini specializes in plastic and metal dimensional materials for interior or exterior use.
WS Display – Supplier for economical displays and trade show equipment.
Grandview Aluminum Products, Inc – Supplier of Quality Cast Plaques.